New snacks on sale now for a limited time! Use code NEW for 15% off.
Superior Advantages
V-SLAM Robot Vacuum - Mop 2.0
2500Pa Super
Strong Suction
8cm Ultra-Thin
Design
Pioneer 2.0 Visual
Navigation
Excellent Battery Life
up to 150min
Dynamic Path
Planing
Active Water
Control
Intelligent Charging
Capable of operating even when unattended
Powerful Computing
Smart Dynamic Mapping with a path calculation of 50 times/second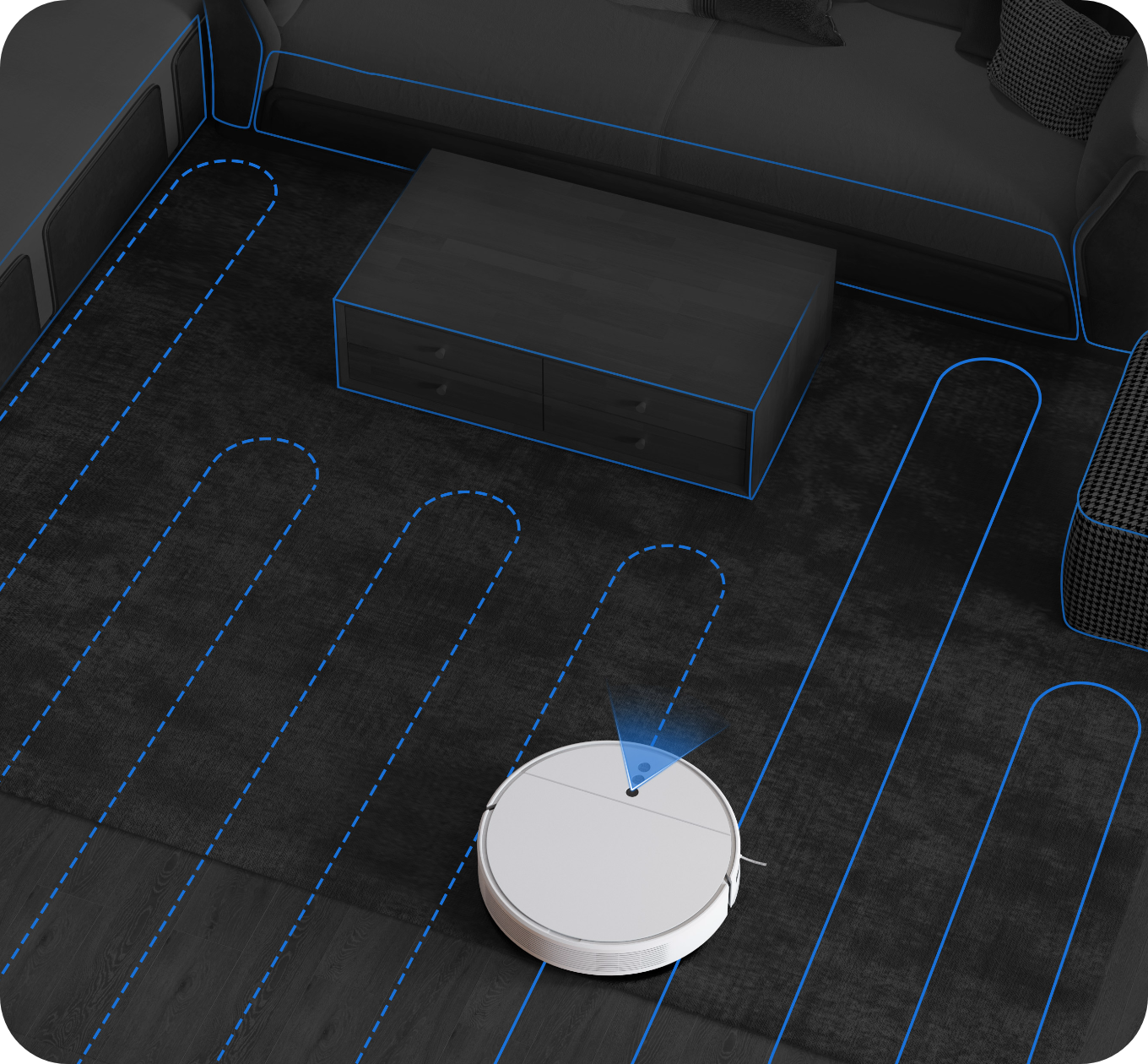 200mL Intelligent Electric Water Tank
Fill the water tank only once to easily mop the whole house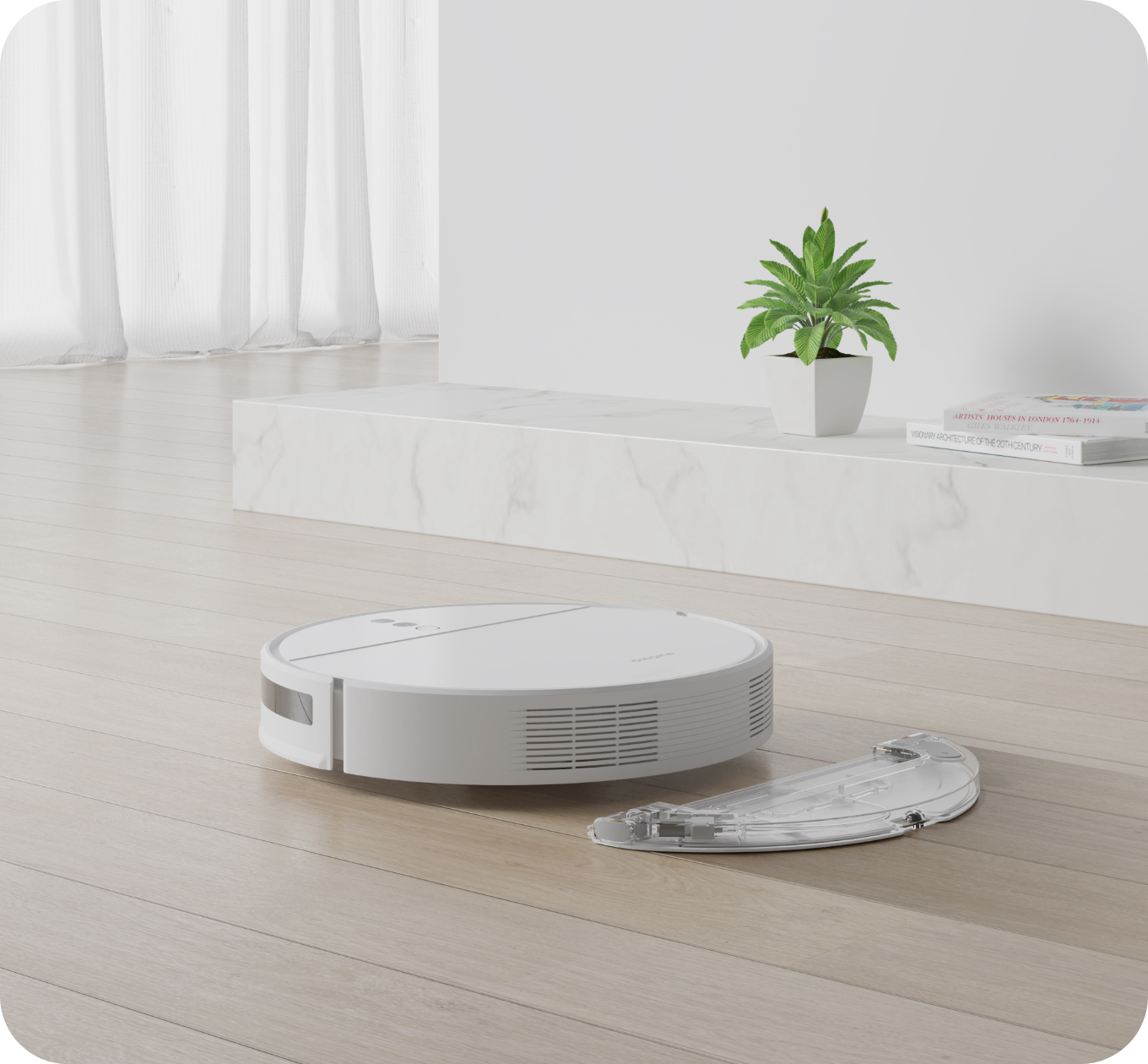 An "Off-Road" Machine
Equipped with 14 sets of sensors, adapts to complicated environment
Route planning when cleaning
the carpet
8 sets of infrared sensors to
detect obstacles
Sensors to avoid
sudden drops
More considerate details designed for you
High-speed 190rpm
Side Brush
Large Capacity
Dustbin of 600ml
0.1mm Flexible Microfiber
Roller Brush
Microfiber Anti-bacterial
Flexible Mop
Virtual wall barriers
Settings through software
Auto pressure boosting
on carpets for cleaner results
Main Body x1
Charging Dock x1
Water Tank x1
Mop Cloth x1
Cleaning Tool x1
Power Cable x1
Side Brush x1
Manual x1
| | |
| --- | --- |
| Product Name  | Dreame F9 Robot Vacuum |
| Size | 350 x 350 x 80mm |
| Rated Power | 40W |
| Battery Capacity | 5200mAh |
| Net Weight | 1.5KG |
| Motor | Japanese NIDEC High-Speed Motor |
| RunTime | 150 minutes |
| Suction Power | 2500Pa |
| Maximum Dustbin Capacity | 600ml |
Powerfully Intelligent.
Completely Clean.
Dreame F9 Robot Vacuum and Mop
€249,99 EUR
Superior Advantages
V-SLAM Robot Vacuum - Mop 2.0
2500Pa Super
Strong Suction
8cm Ultra-Thin
Design
Pioneer 2.0 Visual
Navigation
Excellent Battery Life
Dynamic Path
Planing
Active Water
Control
Pioneer 2.0 Optical Visual Navigation
Intelligent Charging
Capable of operating even when unattended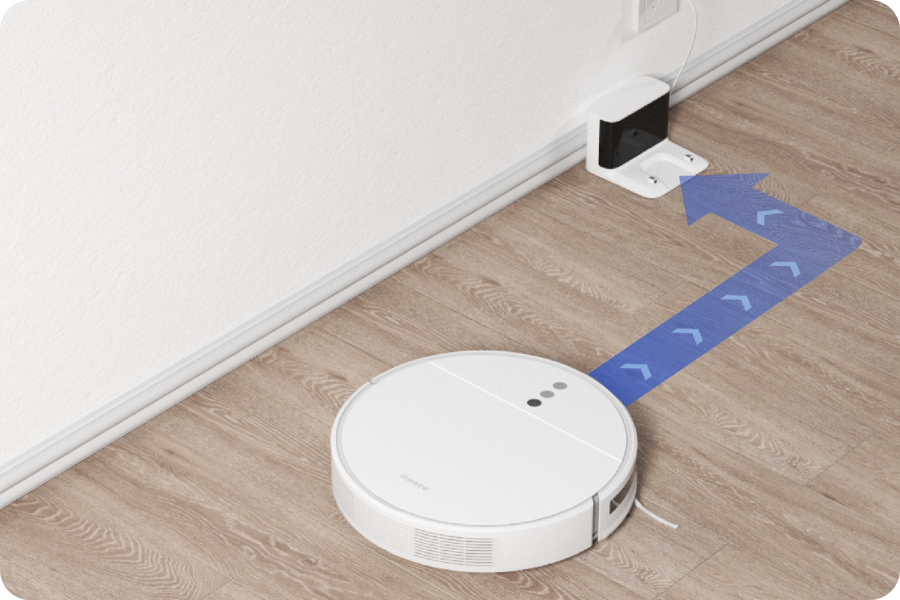 Powerful Computing
Smart Dynamic Mapping with a path calculation of 50 times/second
200mL Intelligent Electric Water Tank
Fill the water tank only once to easily mop the whole house
An "Off-Road" Machine
Equipped with 14 sets of sensors, adapts to complicated environment
Route planning when cleaning
the carpet
8 sets of infrared sensors to
detect obstacles
Sensors to avoid
sudden drops
Remotely Manage
Cleaning on APP
You're Just One Tap Away from a Spotless Life
More considerate details designed for you
High-speed 190rpm Side Brush
Large Capacity Dustbin of 600ml
0.1mm Flexible Microfiber Roller Brush
Microfiber Anti-bacterial Flexible Mop
Virtual wall barriers Setting through software
Auto pressure boosting on carpets
for cleaner results
Main Body x1
Charging Dock x1
Water Tank x1
Mop Cloth x1
Cleaning Tool x1
Power Cable x1
Side Brush x1
Manual x1
| | |
| --- | --- |
| Product Name  | Dreame F9 Robot Vacuum |
| Size | 350 x 350 x 80mm |
| Rated Power | 40W |
| Battery Capacity | 5200mAh |
| Net Weight | 1.5KG |
| Motor | Japanese NIDEC High-Speed Motor |
| RunTime | 150 minutes |
| Suction Power | 2500Pa |
| Maximum Dustbin Capacity | 600ml |
We use cookies on our website to give you the best shopping experience. By using this site, you agree to its use of cookies.