New snacks on sale now for a limited time! Use code NEW for 15% off.
150-min Runtime
4 Suction Levels
Reusable Microfiber Mop Pads
270ml Water Tank
20mm Obstacle-Crossing
570ml Dust Tank
Learns Your Home.
Advanced LiDAR technology and the powerful SLAM algorithm combine to map the environment and plan the most effective cleaning path.
Customize Your Cleaning.
Tell D9 exactly where to clean with the interactive map that it creates and uploads to the phone app. Choose from 4 suction levels and/or 3 water volumes via the app to get the clean you need.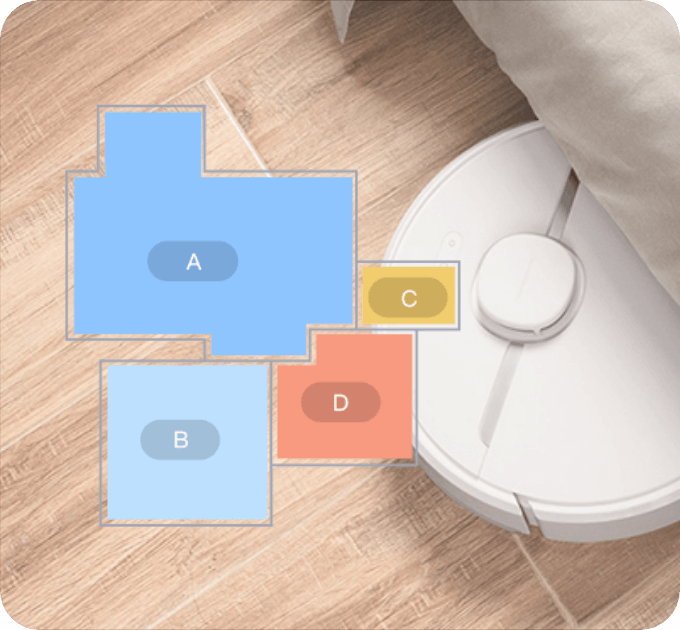 Two Tasks Tackled.
D9 utilizes powerful suction and versatile mopping to clean dust and dirt from carpets and remove dry debris, grime, and spills from hard flooring.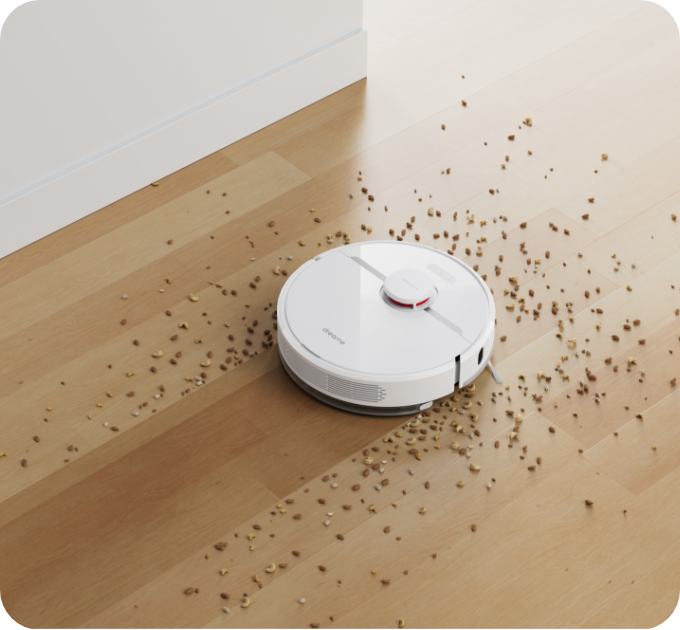 Integrated Cleaning System
Nidec Brushless Motor
Efficient and Effective Filter
Streamlined Airflow
2-in-1 Vacuuming and Mopping
Crosses Obstacles up to 20mm Tall
Automatically Boosts Suction on Carpets
Robot
Charging Dock
Water Tank
Mop Pad
Cleaning Tool
Power Cord
Side Brush
Manual
| | |
| --- | --- |
| Product Name  | Dreame Bot D9 Robot Vacuum and Mop |
| Dimensions | 350 x 350 x 96.8mm |
| Connection Type | Wi-Fi IEEE 802.11b /g/ n 2.4 GHz |
| Rated Input | 100-240V ~ 50 / 60 Hz 0.5 A |
| Rated Power | 40W |
| Battery | 5,200mAh |
| Dust Tank | 570ml |
| Water Tank | 270ml |
Powerful cleaning,
plotted and planned.
Dreame D9 Robot Vacuum and Mop
€329,00 EUR
150min Runtime
4 Level Suction
Reusable Microfiber Pads
270ml Intelligent Water Tank
Cross Obstacles of 20mm
570ml Dust Tank
LiDAR knows your home.
The LiDAR casts invisible laser points to measure surroundings while the SLAM algorithm offers an efficient path.
Customize cleaning on the app.
D9 creates a map of your home onto the phone and lets you tell it exactly where and how you want to clean.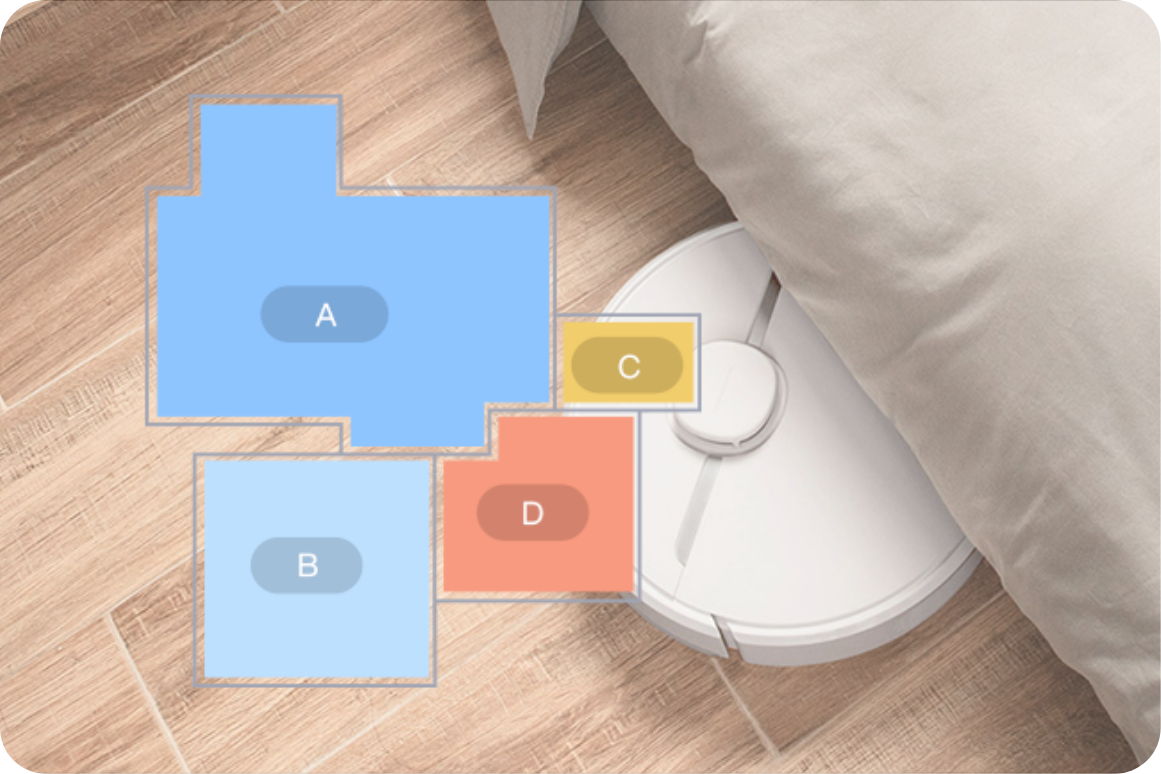 Performs two tasks at once.
D9 removes the dirt or stains at once. The disposable mops and adjustable 3 levels of water volume on the app offer a worry-free cleaning experience.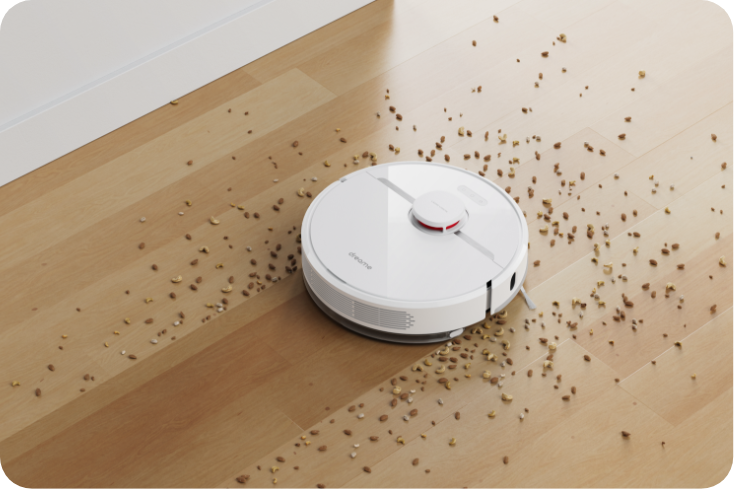 Integrated Cleaning System
Nidec Brushless Motor
High-Efficiency Filter
Streamlined Air Duct Design
Home cleaning solution for rushing mornings
APP remote control allows you to schedule cleans when you are not home
Cleaning 2 in 1 System
LiDAR Navigation
5,200mAh Battery
Crosses Obstacles up to 20mm
Automatically Boost Suction on Carpets
Washable HEPA
Robot
Charging Dock
Water Tank
Mop Pad
Cleaning Tool
Power Cord
Side Brush
Manual
| | |
| --- | --- |
| Product Name  | Dreame Bot D9 Robot Vacuum and Mop |
| Dimensions | 350 x 350 x 96.8mm |
| Connection Type | Wi-Fi IEEE 802.11b /g/ n 2.4 GHz |
| Rated Input | 100-240V ~ 50 / 60 Hz 0.5 A |
| Rated Power | 40W |
| Battery | 5,200mAh |
| Dust Tank | 570ml |
| Water Tank | 270ml |
We use cookies on our website to give you the best shopping experience. By using this site, you agree to its use of cookies.